Residential & Long-Term Leasing
We find you great tenants, and charge you low fees.
With PMI Summit Colorado as your local property manager, you no longer need to worry about poor tenants or the condition of your home. We have a safe and secure screening process when it comes to renting your home. As a full service property manager we have experienced maintenance staff, and long lasting relationships with our trusted vendors to make sure your property is well maintained. As a professional organization, we use state of the art technologies to manage renters, financials, and maintenance. We provide you with an owner portal to communicate, make requests, and track your financial reporting. PMI will give you peace of mind that your renters and home are well cared for. Let PMI do the heavy lifting so you can get back to what's important. 
Fees & Commission
On-boarding Fee(one time): $300
Commission Rate: 10%
*Maintenance & Housekeeping services available as needed for an additional fee.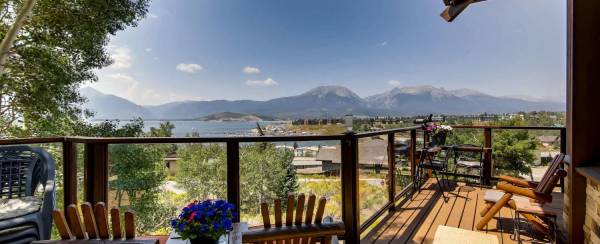 The PMI Difference
What makes working with a PMI manager special? They are 100% locally owned and operated with housekeeping, maintenance, and concierge service to protect your asset and ensure extraordinary guest experiences. Our worldwide distribution package will place your property in front of over 10 million travelers every month. That means you'll have no shortage of bookings, revenue and repeat customers. With accounting and reservations centralized our managers are free to learn, help, and maintain properties to keep them in tip-top shape.
PMI's Long-Term Rental platform relies on cutting-edge technology to create its centralized accounting easy to use owner apps for maintenance and more. Powered by Streamline Vacation Rental Software, the automation of most tasks allows our managers to focus on the important things like managing your asset and your guest's experience.
Property Management Inc's franchisees have a unique brain trust that they can tap into at any time with ongoing training and leadership. As the largest Property Management Franchise (and rated #1 by Entrepreneur magazine) listing with PMI not only gets you exclusive listing on PMiTravel.com but you get tapped into the largest group of managers possible. There's value in our collective knowledge about the VR space, and we use every possible bit of intellectual property to make sure we have the best tech and training imaginable!
Another unique feature is that each pillar of the PMI business (Vacation, HOA, Residential and Commercial) has a leader. They provide constantly updated training so that PMI's professionals are constantly getting better all the time.
Marketing
PMI will market your property for you by using our state-of-the-art technologies, social media platforms, and listing you on as many rental websites as possible. We work hard to find the right tenant for your property. We use our proven marketing strategies to attract only the highest of quality applicants. Our goal is also to reduce your vacancy time, so that we can keep your revenues high for your investment property.
Accounting
No other property management network offers the level of centralized services that PMI provides. We have a robust accounting team dedicated to implementing best accounting practices and accurate bookkeeping for PMI property managers. Accounting is the most vulnerable area of property management, and accuracy is essential to avoid legal liabilities. 24/7 access to accounts for property managers and monthly reporting for owners ensures everyone knows what is happening with a property.
Tenant Screening 
Every rental application for your property will go through a full screening process. This screening process includes doing a full background check of the applicant to ensure that they are who they say they are, and do not have a criminal history. We check references of previous landlords to ensure they have been good tenants in the past. PMI will also complete a full financial and employment check to ensure that this applicant is able to afford your home. 
We have found a full, effective screening process helps us to determine whether or not the applicant will be a good fit for your home.
Rent Collections & Payments 
With PMI Summit Colorado managing your long-term rental, you will never have to worry about getting your money on time. PMI will handle all of the billing, accounting and collections for you on a monthly basis. We expect all of our tenants to pay on the first of the month so that we can get you your detailed monthly statement and rental revenue by the 10th of each month. We will handle any discrepancies and late payments in a timely manner, and with care, to avoid any major issues.
Property Maintenance
We know how to keep your Summit County rental property in optimal condition. We will handle any and all maintenance requests for you, in a timely and cost-efficient manner. If your property is in need of any major maintenance or repairs, we have great relationships with the area's top vendors. We will be able to reach out to these preferred vendors and coordinate your repairs for you, so you do not have to lift a finger.
Property Checks & Inspections
When we first take on a new long-term rental property, we will do a full walkthrough and inspection of your home, and document the condition of the home and its contents. This documentation is then sent to the tenant at the beginning of their lease for their approval and acceptance. At the termination of the lease, another full walkthrough and inspection will be done to ensure that the condition of property is the same as it was at the beginning of the lease. If any major damages are found, the cost to repair the damages will be deducted from the tenant's security deposit.