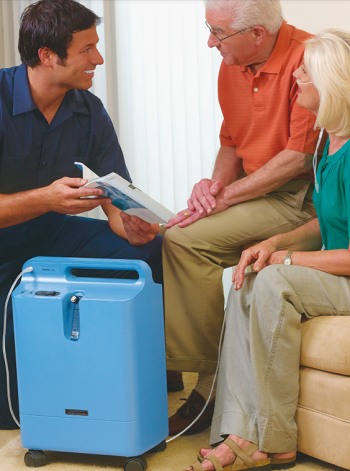 At PMI Summit Colorado, we believe the difference is in the details, that is why we offer our guests in-house oxygen services. At almost 10,000 feet above sea level, you'll receive one-third less oxygen in every breath. One in four people will be affected by acute mountain sickness, and we want to ensure that you are not one of them. Starting on oxygen as soon as you arrive will help significantly in what your body is about to experience. You shouldn't have to sacrifice any of your time here in beautiful Summit County due to altitude sickness. 
Use oxygen while you sleep! Many guests do not receive enough oxygen while we sleep due to the fact that our breaths are slower and shallower than when we are awake. Using supplemental oxygen while sleeping can help keep you healthy and active so that you can enjoy time exploring Summit County with family and friends. 
Using oxygen can be a huge precaution in your energy levels while at high altitude. You wouldn't wait until day three of sitting on a beach to use sunscreen, would you? NO! It is the same at altitude. Starting on oxygen services as soon as you arrive will keep you healthy, active, and full of life for the many activities that await you. 
With many oxygen machines ready to rent, our team will deliver and pick-up your oxygen machine rentals directly to your Summit County vacation rental so that you can sleep better and recover faster during your stay. We'll deliver your oxygen machine rental to your accommodations from:
120 Buffalo Street
Dillon, CO 80435
Contact: 970-368-3130 ext. 1